Navigation:
Interior Designers and Architects have been around for Centuries. When you look at the history of art and design, we trace element of the creative back to when Hieroglyphics and painting murals on caves were in vogue as early as 4000 B.C.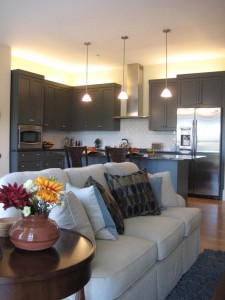 There have been many styles that have lived throughout the centuries. You can still find old world designs throughout Europe today, as with rounded archways, elaborately textured wall surfaces and roofs with Spanish Tile. They all create exotic grandness. Through the middle ages the gothic sense of style became mainstreamed and their designs were seen in buildings that were taller, and ceilings that were much higher. Long hallways emerged and the gothic endurance and inspiration has formed our lifestyle and lived throughout the ages.
During the renaissance period, gothic arts and its European influence still existed, but Greek and Roman architecture really became the forefront for style and design. The renaissance period produced some of the world's greatest artist, architect, and designers. They emphasized beauty, ceremoniousness, spirituality and had their own ideas of artistic expression.
Unlike the popularly accepted French style, which oozed femininity, the Renaissance style was not instantly popular, nor its understanding. It took a great deal of time for renaissance designers to achieve notoriety.
French style in the 17th and 18th centuries explored the meaning of love and romance. Their style came from Italian influences. The French began to create their own style with dark colored or brightly patterned wall coverings. Their furnishings were delicate and also represented femininity. Hand-Painted elegant and formal pieces added charm to chateaus throughout the Loire Valley and other regions throughout France.
The 17th and 18th centuries were a time of sophistication and were esteemed with enthusiasm for domestic decoration. Today, in the 21st Century, we still follow many of the styles of architecture and design, but with our own modern day twists!